Extensive grounds
St Augustine's Parish School is set on extensive grounds. Green open spaces as well as playgrounds are regularly reviewed to ensure children have safe and meaningful play areas.
Two large ovals and hard and soft courts provide extensive outdoor space for children to enjoy, through in-class activity or during playtime.
Computers & IT
Children have access to personal devices at school. You are not required to purchase a device for your child to use while at school as these will be provided for them.
Canteen
Our Canteen is open at recess and lunch each day.
Our Canteen operates in line with the SA Government's Healthy Eating Canteen Guidelines.
Price lists and ordering is available via the QKR app. Instructions for setting up the QKR app can be found here.
We welcome new Volunteers to our Canteen. Please contact our Canteen Manager if you would like to help.
Community Hub
St Augustine's Community Hub works in partnership with Community Hubs Australia to provide a soft entry into the school community. It is a welcoming place where families can practice English, gather information about the wider community, and learn with, and from the friendships which are ignited through parenting lived experience and similarities of cultural practices. Our Community Hub Coordinator works with families across the school community to support them in building a sense of belonging and connection to place, making a difference in living well in Australia.
The Community Hub focuses on:
Families
Playgroup
Occasional care
Breakfast/Coffee Club
Conversational English classes
Adult Education and Parenting Courses
Volunteering
Health and Wellbeing
Friendships
Employment Pathways
For more information contact the school.
Playgroup
We are delighted to offer Playgroup on Tuesdays and Fridays, 9.00am-11.00am, where all families are welcome, whether you are already part of our school community or not. Playgroup is a literature-rich supported experience. If you have a little one, you are most welcome.
Out of School Hours Care
We have an Out of School Hours Care (OSHC) and Vacation Care Service as well as a Playgroup for our young families. Providing a service for pre-school children and their families is one of the important ways St Augustine's aims to foster healthy connections within our community.
Occasional Care
On Wednesdays, we offer an Occasional Care service, 9.00-11.30am. For this service, bookings are essential. There is a small fee to assist with costs. Please phone the school for details.


Modern Resource Centre
Our Resource Centre is the information and literacy hub of the school.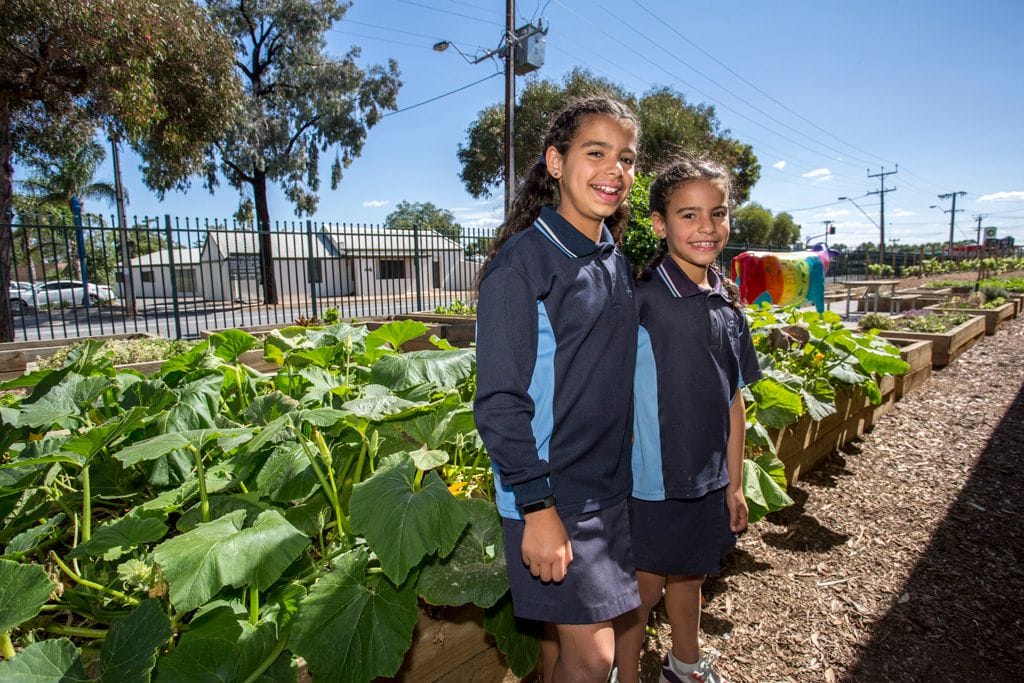 Our School Garden
St Augustin's has a School garden, vineyard, and fruit orchard where students and staff work together tending plants as part of God's creation.