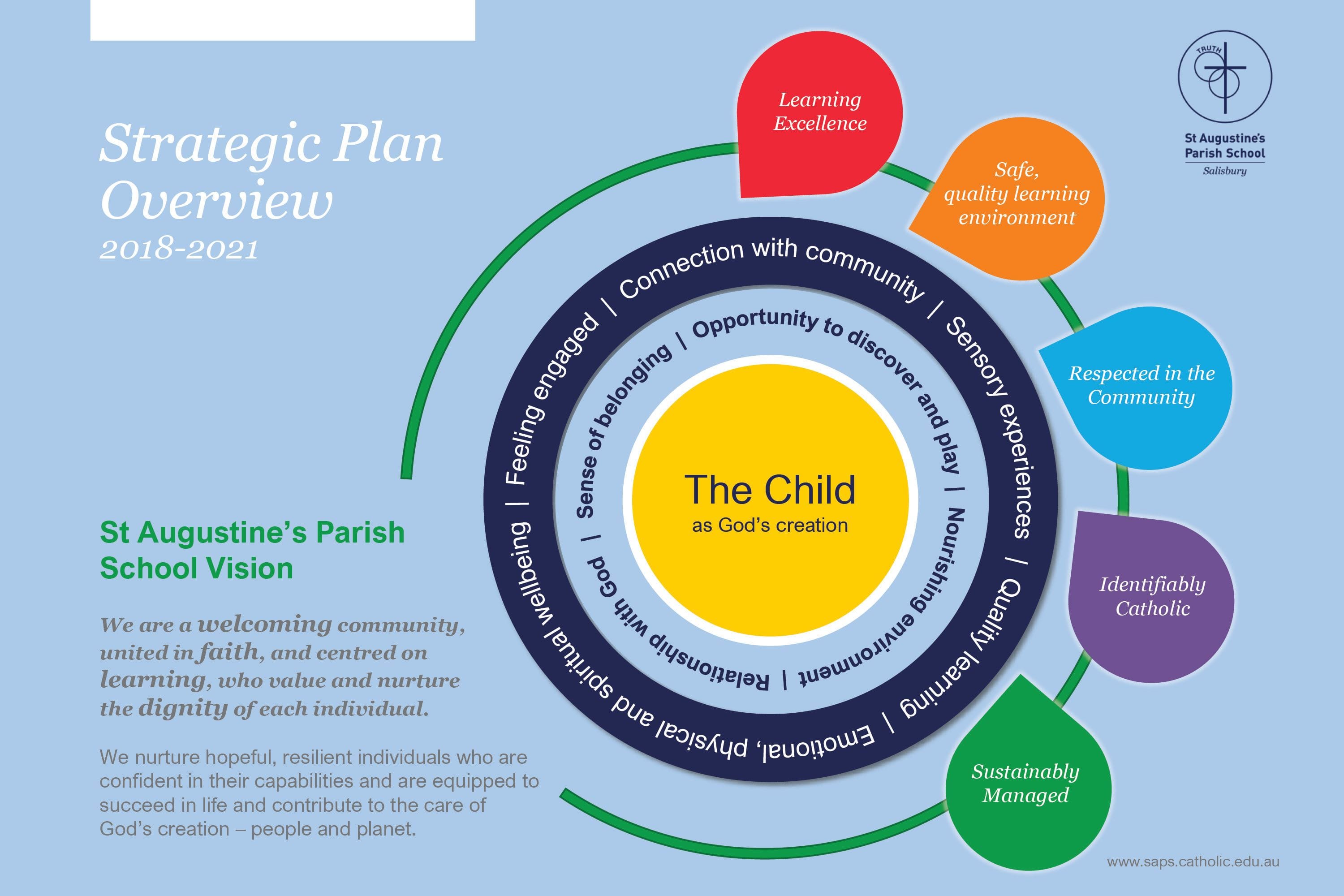 Strategic Plan & Governance
From strategy to implementation, we embrace contemporary approaches and proven methods to engage your child in their learning and equip them for 21st century life.
In this time of transition for the Northern region of Adelaide, a strategy that serves to see your child to thrive has never been more important.
In the coming years we will continue to harness new ideas and approaches and we feel optimistic about our ability to give every young person the best possible start in life with an education at St Augustine's Parish School.
Strategic Plan
Our current strategic plan aims to nurture hopeful, resilient individuals who are confident in their capabilities and are equipped to succeed in life and contribute to the care of God's creation - people and planet.
Our deliverables are:
Learning Excellence
Safe, quality learning environment
Respected in the Community
Identifiably Catholic
Sustainably Managed
View our strategic plan to learn more about our approach to create a rich learning experience for your child.
Annual Report
Each year, we publish our progress towards our strategic goals.
View our most recent Annual Report to see a snapshot of our achievements, development goals and future plans.
Master Plan
We have a Master Plan that provides an overview of our vision for St Augustine's Parish School into the future.