Congratulations Fr Shibu
Posted on 5 February 2019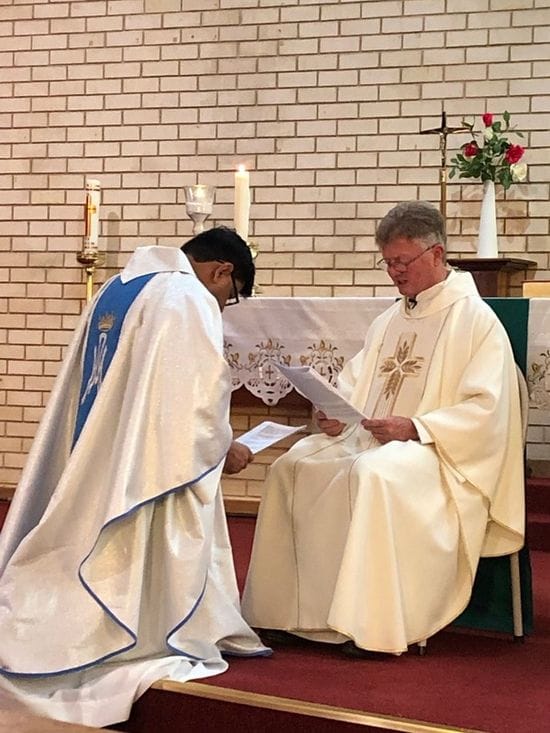 Congratulations to our very own Fr Shibu, who was installed as Parish Priest by Fr Philip Marshall on Saturday 2 February.
It was a beautiful celebration followed by a lovely shared supper in the Family Centre. Fr Philip's connection with the Salisbury Parish goes back quite some years and we were thrilled when he said it was like coming home.
We wish Fr Shibu all the very best as he undertakes God's work in our parish with our community.