COVID19 Update
Posted on 16 March 2020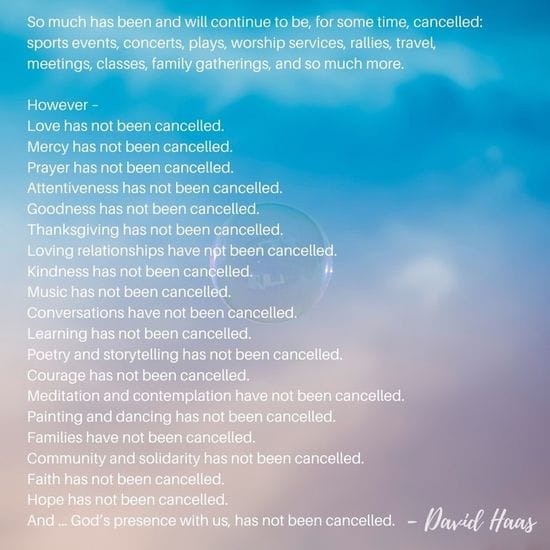 In light of the evolving COVID19 situation, we have established a link on the home page of our website as an easily accessible place for any information we have to share.
We are following all directives from the Federal Health authorities, the State Government and Catholic Education South Australia. Should the moment arise when we have to close our school, families will be notified in the first instance via SMS. Please make sure your mobile phone details are up to date on the school records.
Thank you to David Haas / The Emmaus Center for Music, Prayer & Ministry for the beautiful reflection.
Our updates are posted here.